THE ULTIMATE PORTFOLIO REVIEW CHECKLIST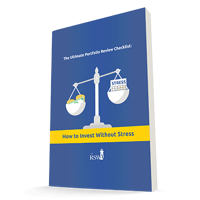 At Robinson Smith Wealth Advisors, we offer complimentary reviews to prospective clients.
Though our methods are complex, our goal is simple:
Are you still on target to meet your financial goals?
If not, what changes can we make to help you get there?
For most clients, we recommend conducting a thorough review every year. In this downloadable checklist, we'll reveal our proprietary method of evaluating stock portfolios.
WHAT IS INCLUDED?
11-Point Review Checklist Items
Explanations on each checklist item; why it's important and what to look for.
What to do after you finish an internal review