Musk Captures Twitter: In a swift and surprising development, Elon Musk and Twitter came to an agreement this week that will enable Musk to buy the social media platform for $44 billion. Although not the largest social media application, Twitter is a highly influential social media platform, especially for users interested in public policy and political issues. It has been called America's digital town hall. Musk, the wealthiest man in the world, will make Twitter his privately owned company. CNBC CNN Axios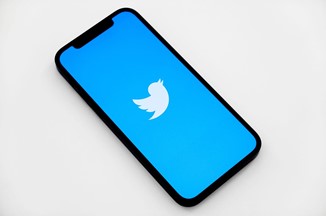 Why Did Twitter Agree to the Acquisition?

The Twitter board agreed unanimously that the purchase was in the best interests of Twitter shareholders, who will receive a premium for their shares over the trading price of the stock. Under governing law, the Twitter board is only obligated to act in the best financial interest of shareholders, without regard to any other considerations.

Boston Globe

New York Times

Free Speech and Twitter?

Musk has openly derided Twitter for its modest user growth, but his stated hot button is restoring what he refers to as "free speech". Going forward, will Twitter become the wild west of public discourse? Understanding the difficulties and dangers of making subjective judgments, will Twitter tolerate obvious dishonesty, calculated disinformation, foreign propaganda campaigns, hate speech, etc., in the name of free speech?

Wall Street Journal

More Twitter Details:

With an estimated 339 million users in 2021, Twitter was the fifth largest social media platform, ranking behind Facebook, Instagram, TikTok, and Snapchat. Many public figures, entertainment and political, have been big Twitter participants. Musk himself has been a prolific "Tweeter'' and has approximately 84 million followers. More than 20% of Twitter users say they visit the site too many times in a day to count.

Washington Post

Concerned that the time spent on Twitter was becoming incompatible with job performance, the New York Times recently asked its writers to exercise more Twitter self-restraint.

NiemanLab

My Twitter Prediction:

Elon Musk is brilliant and plays the long game. As I joke with friends, he plans space travel to Mars, while I think about client asset allocation and how to eat better and exercise more. But count me skeptical that Musk truly cares about restoring free speech. The massive acrimony will get tiresome. My prediction is that his ultimate Twitter game is to unlock its financial potential. He builds its advertising revenue and streamlines its costs. Then he takes the company public again, pocketing billions in profit in the process.
Putin's Exit Ramp: David Ignatius, the esteemed and seasoned chronicler of geopolitics, argues that the dismal performance of the Russian army may cause Putin to look more favorably on an exit strategy. Washington Post
Russia Cuts Off Gas Flow to Poland and Bulgaria: Raising the stakes, Russia has said it will no longer sell natural gas to Poland and Bulgaria unless they agreed to pay in rubles, which is not a contract requirement. What this is almost surely about is an attempt by Russia to restrain both countries from open support for Ukraine. This could be a small inflection point if Russia's bluff can be successfully called. CNBC
Batteries Are the New Oil: Or so says an informative article on the race to dominate the new "battery economy". The U.S. is lagging behind China and Europe and needs to invest strategically in this critical area. Axios
Biden Signaling Openness to Some Student Loan Cancellation: This is a multi-dimensional issue. We have a generation burdened with student debt, constraining their ability to buy homes and make job choices in the otherwise best interests of their families. On the other hand, some borrowers can afford to repay the debt, and all agreed to it and got value for it presumably. Then layer in that a lot of lower income people are hurting economically, not just those who owe on student loans. At the very least, in my view, any debt forgiveness should be means tested and the social equities fully considered. Washington Post
Homeowner's Insurance: Given that home values have been skyrocketing, we advise that you touch bases from time to time with your homeowner's insurance advisor to make sure that your coverage remains appropriate. For some ideas on top coverage, see nerdwallet.com
Short Takes:
A Quote to Consider: "Finish every day and be done with it." Ralph Waldo Emerson
If you know someone who would like our newsletter, please share it with them.
As always, thank you for reading. Stay safe and be well. We look forward to hearing from you and connecting.